The exhibition "The New Building of the Federal Archives in Berlin - Located between Contradictory Contexts of German History " is located at the entrance to the Federal Archives in Berlin-Lichterfelde, Finckensteinallee 63. Please register at the entry gate before entering.
Opening hours:
Monday to Friday from 8:00a.m. to 7:00p.m.
Public Transportation:
Take Bus 184 from the S-Bahn railway station Lichterfelde-Ost (S 25) or from station Sundgauer Strasse (S 1) to the bus stop "Bundesarchiv"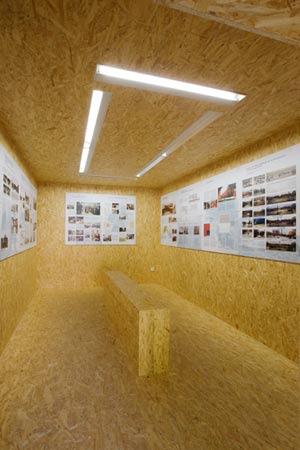 interior view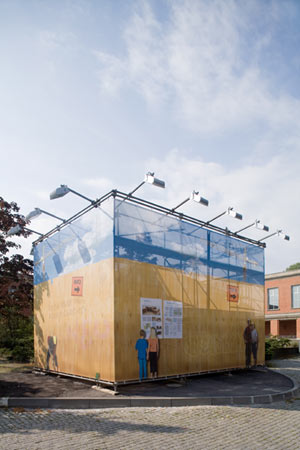 exterior view
Credits:
Exhibition concept:
Federal Office for Building and Regional Planning - Department VA5
Exhibition design:
Puschmannschaft (graphic design)
Stephan Braunfels Architekten (Info-House)
Text:
Federal Archives - Öffentlichkeitsarbeit (Department of Public Relations)
Federal Office for Building and Regional Planning- Department VA5
Translation:
Susan Teeter
Dan Chodnicki
Photographs:
Andreas Meichsner (architectural photographs - construction site)
Maximilian Meisse (architectural photographs - existing buildings and model)
Web-Design:
Jens Meichsner